Connecting Xero
---
To use InTouch with Xero, you'll need to:
Connect InTouch to a Xero Account
Map the InTouch ledgers to your Xero bank accounts
Set up an automatic payment sync
Connecting InTouch to Xero
Inside InTouch navigate to Settings > Accounts > Xero Connection
Select Connect to Xero
Sign in to your Xero account within the pop-up window

Your browser will need to allow the pop-up.

Select the Xero Organisation you would like to connect to
Allow Access
In the following pop-up window, choose to 'Auto create accounts'
InTouch Results
Account mappings will be matched with the corresponding account on Xero.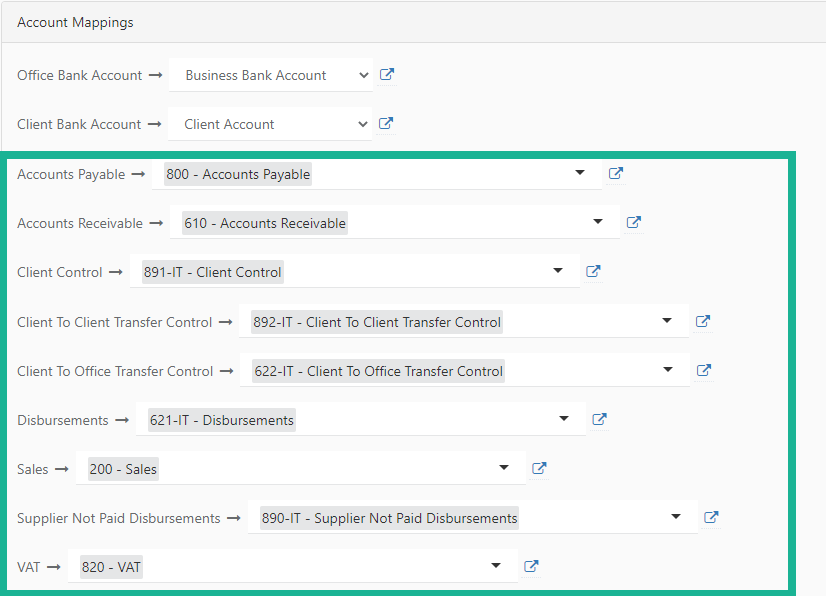 To add a new Chart of Account:
Within the Chart of Accounts section, select the green plus button
Provide the required details

Ensure you enter the correct account class and tax rate.

Confirm
The new account will then be available to map within the Xero Connection section.
Xero Results
The following chart of accounts will have been created inside Xero;

There are no limits to the number of accounts you can use and map, although going above 200 may have performance implications.
Mapping the InTouch ledgers to your Xero bank accounts
Prerequisites;
An InTouch account connected to Xero
Two bank accounts set up in Xero; Office & Client
Inside your InTouch account go to Settings > Accounts > Xero Connection > Account Mapping
Select your Office Ledger bank account from Xero
Select you Client Ledger bank account from Xero
Save Account Mappings
Your InTouch ledgers will now be linked to your Xero bank accounts: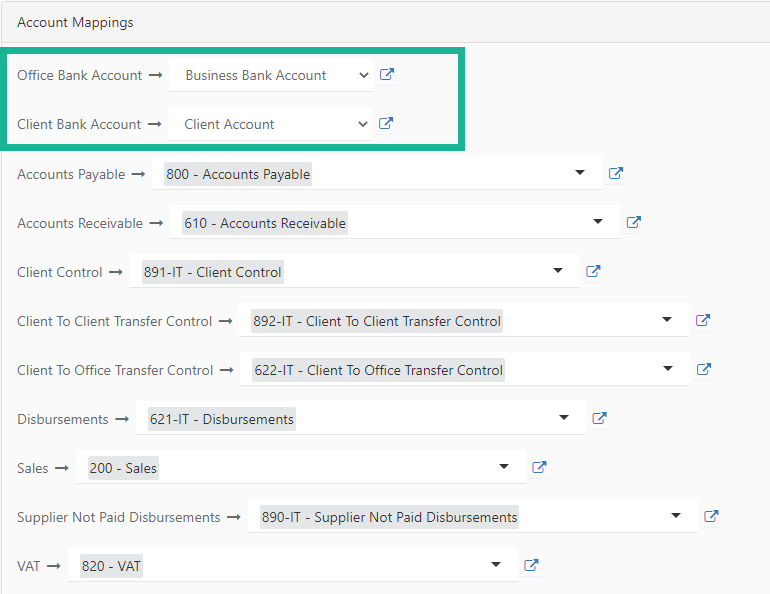 Automatic Payment Sync
You can configure InTouch to automatically check Xero for any invoice payments and have these sync back to the matter.
This is especially useful if you receive payments from external providers such as PayPal or Stripe.
Prerequisites
Inside your InTouch account go to Settings > Accounts > Xero Connection
Check the Payment Sync box
Save Sync Setting
You can sync payments at any time by selecting Sync Xero Payments Now